COACHING
Get insights with 1on1 coaching that will transform the way you advocate for your cause and conceive of your own potential. Whether you're already in the Brussels bubble or trying to break in, our coaches can help you accelerate your career and advance your agenda.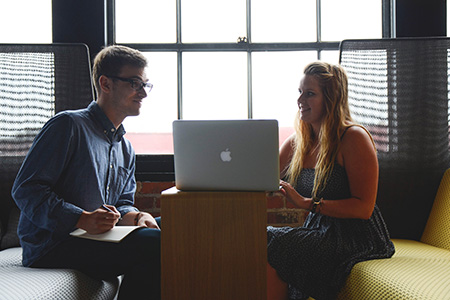 Newcomers, juniors and mid-level
Learn more
If you're a newcomer to public affairs or just starting out, don't get stuck in the mediocre middle. We'll help you to dream big and strive hard so that you rise to the top.
A successful public affairs career is built on more than just the right degree or social network. You need a strategy that leverages your core strengths and puts you on the fast track to success. Our coaches prepare you for a lifetime of achievement.
Common issues:
Identifying your winning formula
Selling your messages
Surviving interviews
Working successfully in teams
Learn more
Although women are increasingly present in public affairs, there are still too few in management and too many facing daily inequalities at work…
…Get empowered to break the glass ceilings you're facing. Our coaches offer the insights and skills you need to lead. We understand the challenges you face, because we've been there ourselves and come out on the other side.
Common issues:
Salary negotiation – ensuring equal pay for equal work
Gender gaps at work
Balancing 'Work-Life-Family'
Discrimination and harassment
Learn more
Public affairs is a team sport. And in multi-cultural Europe, it often involves people with diverse nationalities collaborating virtually across borders…
…Our coaches ensure that your team's performance and productivity operates at the highest level. No matter whether your team is based in Brussels or connected via Boston or Beijing, we'll give you the skills and insights to work powerfully as one.
Common issues:
Culture clashes
Persistent conflicts
Creating consensus
Establishing new leadership
Tracking progress virtually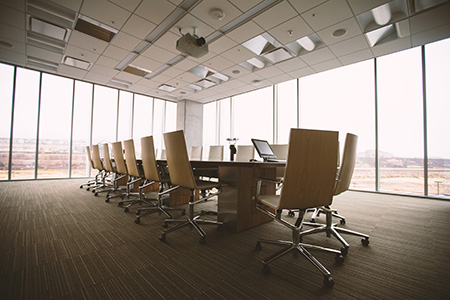 Learn More
You're an executive who feels the heat of politics in your business. You know what you need, but not how to get it…
…Our coaches will help you to understand how the political world works. We'll show you what successful public affairs teams and campaigns can do for you and your business.
Common issues:
Navigating the EU bubble
Correctly anticipate political risk and business opportunity
Effectively reaching policymakers
Making your case to policymakers
Starting a PA team or campaign from scratch
Setting up successful internal PA communication structures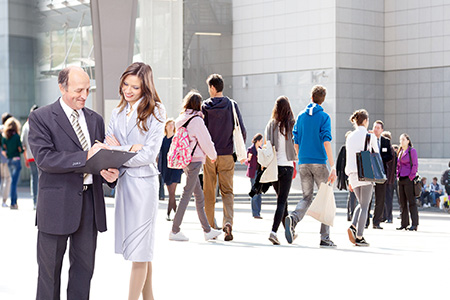 Senior & Middle Management
Learn More
Are you a senior professional with big PA ambitions? Learn how to market yourself, and at the right price… Or have you been seconded to Brussels to deal with a PA issue, and feel like a fish out of water? Get the skills you need to lead your team and win with policymakers and superiors. We get it, we can help.
…More and more business managers need to resolve public affairs issues despite having no formal public affairs training or experience. Our coaches can give you the crash course you need on Brussels and offer specific insights to get your issue moving in the right direction.
Others have spent years in public affairs and have proven that they've got what it takes to lead. But, something is still holding them back. Sounds like you? Together, we'll knock down these barriers – real or imagined – to your own success.
Common issues:
Understanding policymakers: what they want and how to communicate with them
Intercultural management
Groups gone wrong
Bad bosses
New management
Gridlock/Stagnation/Burn-out
Lost in transition
Challenge
A mid-level Public Affairs professional had returned to Brussels after a year of travelling the world. After a few months of unsuccessfully searching for a job, he wanted to establish a clear view of what he wanted, where to find it and how to get it.
Solution
Coaching to assess his capabilities, insecurities, strengths and weaknesses.
Support with the job search, including access to the IMConsult Network.
Coaching to prepare for job interviews.
Result
Many of the target companies invited him to interviews, resulting in securing a new position in the Brussels public affairs sector.
It's not time to quit
Challenge
A professional with 6 years of experience was in constant conflict with her boss. It was not a good time, however, to quit. She wanted to learn techniques to help her manage the situation and keep her job.
Solution
Coaching to identify strategies to diffuse conflict, return to a productive working relationship and better manage stress.
Test new strategies at work and adapt as needed.
Results
She learned practical strategies to collaborate with her boss and decided not to quit her job. She reported that coaching helped her manage other conflicts better at work and in her personal life.
Re-energising a team
Challenge
A company had just restructured their public affairs team and staff were insecure and unmotivated as a result. Many were ready to quit. The company needed to re-energise the team, and fast.
Solution
Team coaching to listen and understand the concerns of the team and translate them into a positive vision for the future.
Individual coaching for the team leader to better manage change and respond to team concerns more effectively.
Results
The team regained motivation and learned to deal with change in a more relaxed manner. All team members stayed on board.
HOW IT WORKS
Coaching can take place in-person or online. It is always confidential and you define the scope. We're flexible and do our best to work around your needs. Learn more about our approach: schedule a free meeting today to talk about your goals.
TIME COMMITMENT
Most clients typically require a minimum of 5 sessions, lasting 1-2 hours each. Since professional and personal development is a continuous process, some of our coaching relationships last for years. For others, coaching lasts just for a few weeks. It's up to you.
OUR APPROACH
We believe in systemic coaching that is focused on the interaction between you and your environment. It's a solution-oriented approach based on your needs.
Free Session
30 minutes free consultation
Have a first 1-to-1 with Irina and learn more about how coaching can help you thrive.
One coaching session to help you with a specific need and get you started with your development plan.
3 Sessions Pack
3 sessions of 1 hour
Use multiple coaching sessions to learn, improve and receive guidance.
5 Sessions Pack
5 sessions of 1 hour
The pack for those who need to improve their advocacy competences and bring it to the next level.
*excl. VAT. Special conditions in case of private payment