IM Consult is raising the bar in European public affairs, helping professionals to become better, stronger advocates for themselves and their causes.
IM Consult empowers people and companies to engage in the political process and get their voice heard and understood at every political level… no matter what your budget or background.
Irina Michalowitz founded IM Consult because she believes that everyone is entitled to make their case in European public affairs.
"You don't need to be a Fortune 500 company to make your case and win in Brussels."
– Irina Michalowitz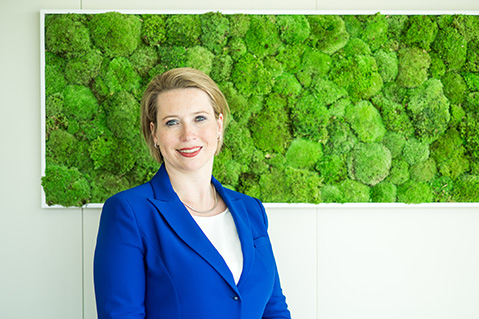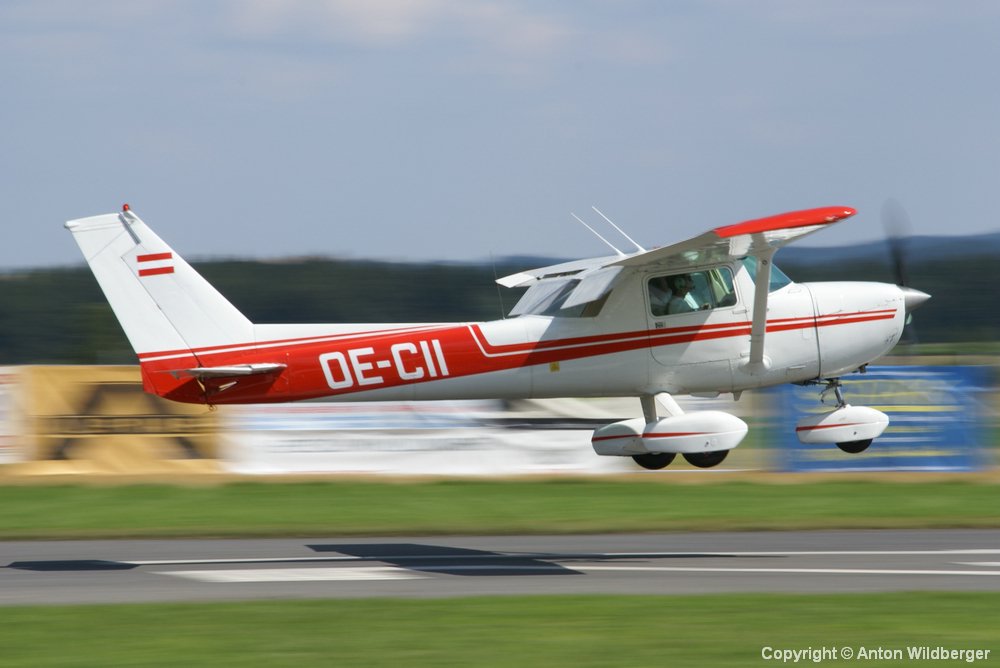 Irina is a savvy political strategist with over 15 years of experience helping companies successfully navigate some of the toughest business challenges in the halls of the European Parliament, Berlin's Reichstag and Vienna's corridors of power.
She is an unconventional strategist who offers innovative and fresh approaches to confront entrenched issues, especially in science and technology.
She leads with the belief that"the sky is the limit", and not just because she's a licenced pilot.
With a PhD in political science and as a certified coach, she offers unique insight into both the political process and human behaviour.
Irina is a sought after lecturer for her insider experience in European public affairs. She has an impressive record of scholarly publications, amongst them the leading German-language guide to EU lobbying.
She regularly lectures at Vienna University and has also lectured at Zeppelin University Friedrichshafen, the universities of Tübingen and Hamburg, Danube-University Krems, United Business Institutes and many other institutions.
Books
Interessenvermittlung in der EU, 2007, Vienna, WUV/UTB
EU-Lobbying – Principals, Agents and Targets. Strategic interest intermediation in EU policy-making. 2004, Münster, LIT.
Articles and other publications
Editorships
Interessenvermittlung im Wandel? (Interest intermediation in flux?) Special Issue 4/2007 of the Austrian Journal of Political Science (ÖZP).
Journal Articles/ Book chapters
How much do Institutions matter? Institutional Design and Lobbying Influence in the EU and the US. In McGrath (ed) (2009): Interest Groups and Lobbying in the United States and Comparative Perspectives. Essays in Ethics, Institutional Pluralism, Regulation, and Management, Lewiston, NY: Edwin Mellen Press, 245-266.
Lobbyisten auf EU-Ebene. Eher Bittsteller denn Strippenzieher? Politische Ökologie, September 2009, 24-26.
German and Austrian Public Affairs (with Peter Köppl). In: Spencer, Tom, McGrath, Conor (eds.) (2009): The Future of Public Trust. Public Affairs in a Time of Crisis, London, Dods, 85-94.
The European Transparency Initiative – Barking up the Wrong Tree? In: Spencer, Tom, McGrath, Conor (eds.) (2009):The Future of Public Trust. Public Affairs in a Time of Crisis, London, Dods, 57-66.
Methodenkonflikt oder Methodenpluralismus? Policy-Forschung auf dem Prüfstand (with Sylvia Kritzinger). In: Schubert, Klaus, Bandelow, Niels (eds.) (2009): Lehrbuch der Politikfeldanalyse 2.0, München: Oldenbourg Wissenschaftsverlag, 245-72.
Methodologische Triangulation in der europäischen Policy-Forschung (with Sylvia Kritzinger). In: Janning, Frank, Toens, Katrin (eds.) (2008): Die Zukunft der Policy-Forschung. Theorien, Methoden, Anwendungen. Wiesbaden: VS Verlag für Sozialwissenschaften, 191-210.
Lobbying in der EU – Informelle Einflüsse auf politische Entscheidungen. International. Zeitschrift für Internationale Politik, 3/2007, 8-12.
Österreichs Interessenpolitik auf neuen Pfaden – zwischen Austrokorporatismus und Lobbying? (with Emmerich Talos). Austrian Journal for Political Science, Special Issue 4/2007, 389-404.
Die Rationalität europäischer Interessenvertretung: Prinzipale, Agenten und Tausch im maritimen Transport. In: Ralf Kleinfeld, Annette Zimmer, Ulrich Willems (ed.) (2007): Lobbying. Strukturen, Akteure, Strategien (Bürgerschaftgesellschaft und Demokratie, vol. 12), Wiebaden, VS-Verlag, 169-195.
Assessing the influence of interest groups in the EU. Journal of European Public Policy, 14 (1)/2007, 132-151
Die European Platform of Women Scientists: eine Lobby für Wissenschaftlerinnen. Femina Politica 2/2006.
Österreich: ein Public Affairs-Sektor im Entstehen. Public Affairs Manager, 1/2006, 106-118.
Austria and Public Affairs. Public Affairs News, January 2006, 4-6.
Research on EU Multilevel Governance in Austria: A State of Research. National Research Report, CONNEX (online as of January 2006: www.connex-network.org) (with Gerda Falkner and Erik Tajalli).
Party Position Changes through EU-membership? The (Non-) Europeanisation of Austrian, Finnish and Swedish Political Parties. Politique Européenne 16 (2005), 21-54 (mit Sylvia Kritzinger).
Analysing structured Paths of Lobbying Behaviour: why discussing the Involvement of 'Civil Society' does not solve the EU's Democratic Deficit, Journal of European Integration, 26/2 (2004), 143-168.
Lobbying as a Two-Way Strategy: Tactical Interests of Government and Private Actors. In: Andreas Warntjen, Arndt Wonka (ed.) (2004): Governance in Europe – The Role of Interest Groups. Baden-Baden, Nomos, 76–93.
Pluralism and Corporatism: Towards a New Theoretical Framework. In: Jenny Fairbrass, Alex Warleigh (eds.) (2002): Integrating Interests in the European Union: The New Politics of Persuasion, Advocacy and Influence. London, Taylor&Francis, 35–53.
EU-Business Associations: meeting the needs of Europe's Service Sectors? In: Justin Greenwood (ed.) (2002): The Effectiveness of EU Business Associations. London, Palgrave, 131–142.
Lobbying-Alltag in Brüssel. Vorgänge. Zeitschrift für Bürgerrechte und Gesellschaftspolitik, 39:3 (2000), 56–60.
Working Papers
EU Lobbying: Professionals with limited impact. Euractiv (linked to book launch in Brussels) (June 2005).
The influence of interest groups in the EU. IHS-Working Paper Series, Department of Political Science (November 2005).
Party Position Changes through EU-membership? The (Non-) Europeanisation of Austrian, Finnish and Swedish Political Parties. IHS-Working Paper Series, Department of Political Science (April 2005) (with Sylvia Kritzinger).
EU-Lobbying: Profis mit begrenzter Wirkung. DIPAPER No. 1, Deutsches Institut für Public Affairs (dipa-potsdam.org) (November 2004).
Experience
Teamleader European&International Affairs, Austrian Federal Railways (Brussels/Vienna)
Head of Brussels Office, mobilkom austria group/later Telekom Austria Group (Brussels)
Research Policy Project Manager, European Platform for Women in Science (Brussels)
Assistant Professor, Institute for Advanced Studies (Vienna)
Assistant to the Public Affairs Director Brussels/Bonn/Berlin, TUI (Bonn/Brussels)
Education
PhD, Political Science (University of Hamburg)
MBA, (Vienna University of Economics and Business)
MA, Political Science (University of Hamburg)
Certified Coach (Kick-Off Management Consulting, Vienna)
Languages
Public affairs is a team sport. You need lots of different skill sets to get your message across. Use our network to connect with the specialised support you need from professionals with a proven record you can trust.
Our network includes professionals across the public affairs spectrum including former officials, economists, journalists, social media experts, reputation managers and more.
Network services:
Media monitoring
Interest representation by video
Econometric analysis
Association Management
Sector expertise (particular focus: network industries)
Media relations
Public affairs recruitment
Event management
Strategic communication